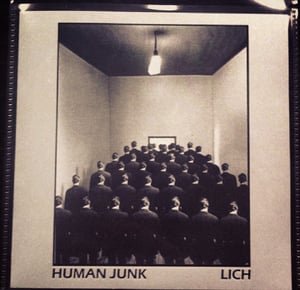 £

3.50
Lich // Human Junk split 5inch record.
two songs from Lich
five songs from Human Junk
Human Junk are one of the best fast bands around with shredding riffs, tight blastbeats and angry and incessant vocals.
Lich provide a mix of ferocious grinding, sludgy riffs and chugging guitars. You know the deal.
http://humanjunk.bandcamp.com
http://lich.bandcamp.com/
http://youthcamprecords.tumblr.com/
Orders from abroad, wholesale or for anything else please email:
Youthcamprecords@gmail.com
Item ready to ship.